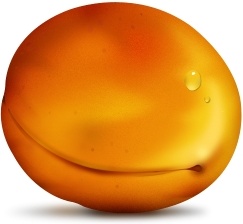 Apricot Free icon 111.19KB
File size:
111.19KB
Author:
Licence: Creative commons attribution license. Please check author page for more information.
Apricot icon in Paradise Fruits. Available size : 256x256, 128x128, 96x96, 72x72, 64x64, 48x48, 32x32, 16x16 in png format. Tags: Paradise Fruits, apricot, fruit, meal, food CC Attribution-Noncommercial-No Derivate 3.0License: CC Attribution-Noncommercial-No Derivate 3.0Commercial usage: Not allowed
Tags: paradise fruits apricot fruit meal food
Shutter

Stock

.com
10% off

on monthly subscription plans with coupon code AFD10
Popular tags:
We are creating many vector designs in our studio (BSGStudio). The new designs will be published daily.