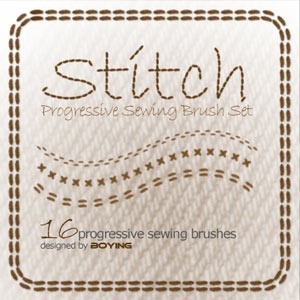 Stitch photoshop brushes 14.24KB
File size:
14.24KB
File type:
Photoshop brushes abr ( .abr ) format
Author:
Licence: Creative commons attribution license. Please check author page for more information.
A set of 16 progressive sewing brushes designed by boying. The brushes are progressive,meaning, when using the brushes, the mouse must be dragged while holding down the mouse button to be able to see the brushes work...
Tags: photoshop
Shutter

Stock

.com
10% off

on monthly subscription plans with coupon code AFD10
Popular tags:
We are creating many vector designs in our studio (BSGStudio). The new designs will be published daily.